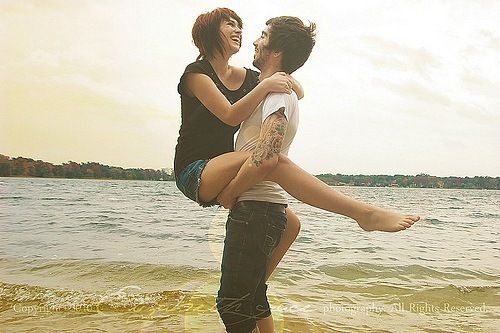 (Challenged by Chelle)
I knew the moment I saw him my life would be changed forever.
His strong hands wrap around my thighs as he lifts me, and I laugh. Trailing my fingers down his arms, tracing the ink that disappears into his shirt, I smile at him and press my lips to his.
"I'm so fucking lucky to have you," he murmurs, ghosting his tongue over the shell of my ear. I playfully push away from him and shake my head furiously when he asks me if I'd like to take a swim.
"No!" I gasp when I hit the freezing water.
---
---